Add a new System
The button "plus" will allow you to add your system:

After clicking this button, a new window will open asking to choose between:
Windows
Linux
ESXi host (or vCenter Server)
ESXi Client (VM)
free ESXi
free ESXi host (VM)
XenServer Host
XenServer Client (VM)
Hyper-V Host
Hyper-V Client (VM)
Depending on your license, not all system types will be available.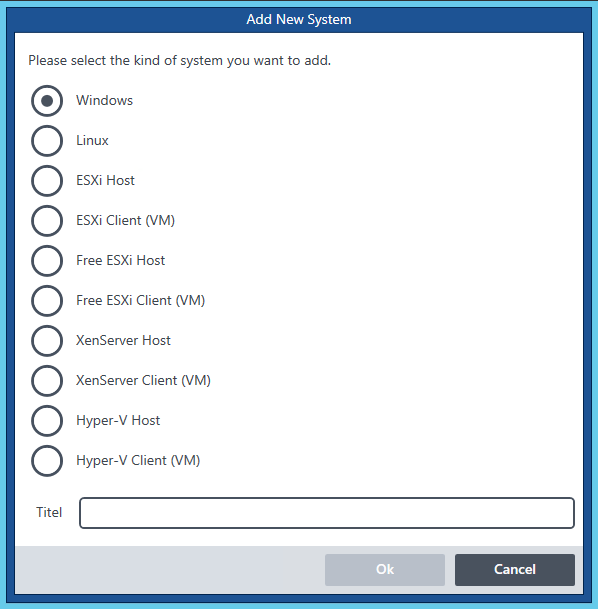 Also, you will be asked to give a name to the system. The device is now added, but still needs some more information to allow OPMONis the communication needed.
Refresh System State
The button "refresh" is reloading the actual state (online, offline, request) of the controlled systems.

By starting the GUI, an actual state is loaded. After the loading at start a new status will only loaded by clicking this button.
Delete a System
With the button "recycle bin" you can remove a system from the monitoring.