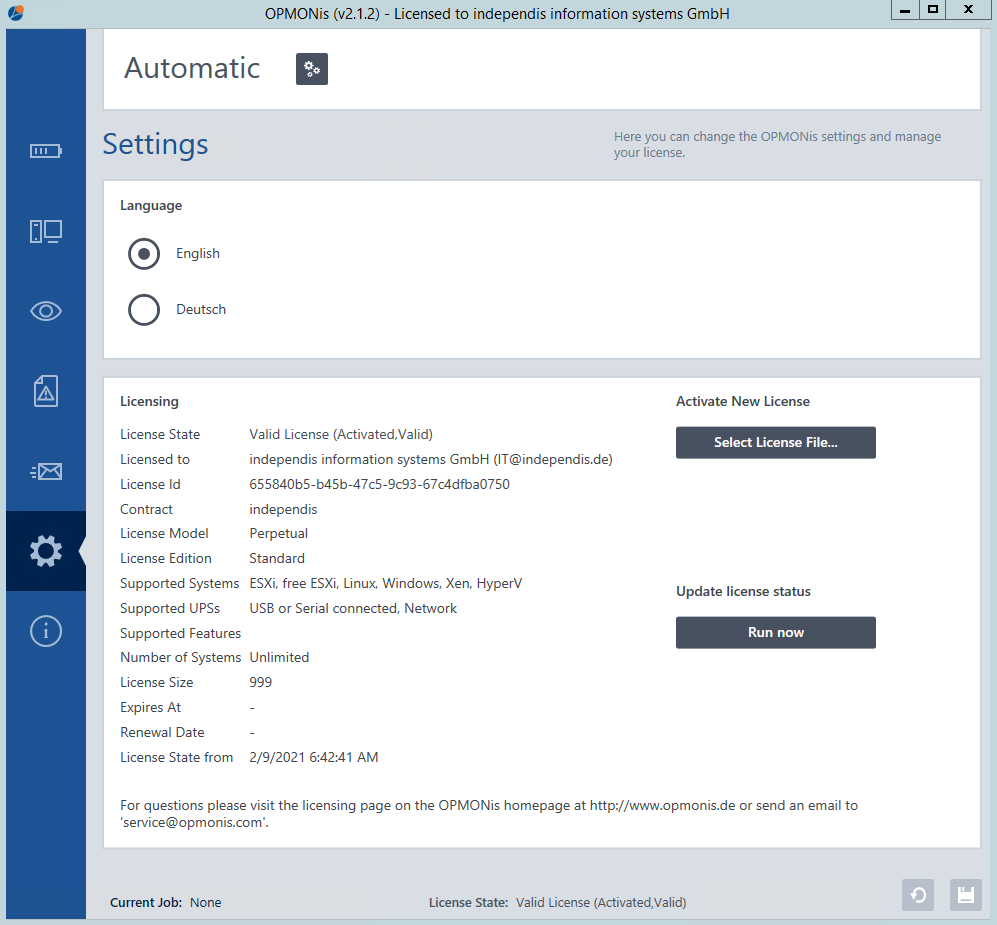 Language Settings
In the language settings you can choose your preferred language. Currently only English and German are available. It is not needed to save the change, it will apply immediately.
License Settings
In the licensing section you can either see the information about your license and you can activate your license file. If you want to activate your license, just click on "Select License file…". You will have to select your license file which was provided by independis.
The license installed on the system, together with the system identifier and the computer name, is reported to the license server every 24 hours. Clicking the "Run Now" button immediately triggers an update of the license status. This includes checking for an updated or renewed license.
If you want to buy a new license or if you want to upgrade an existing license, we have to invite you to our homepage: www.opmonis.com